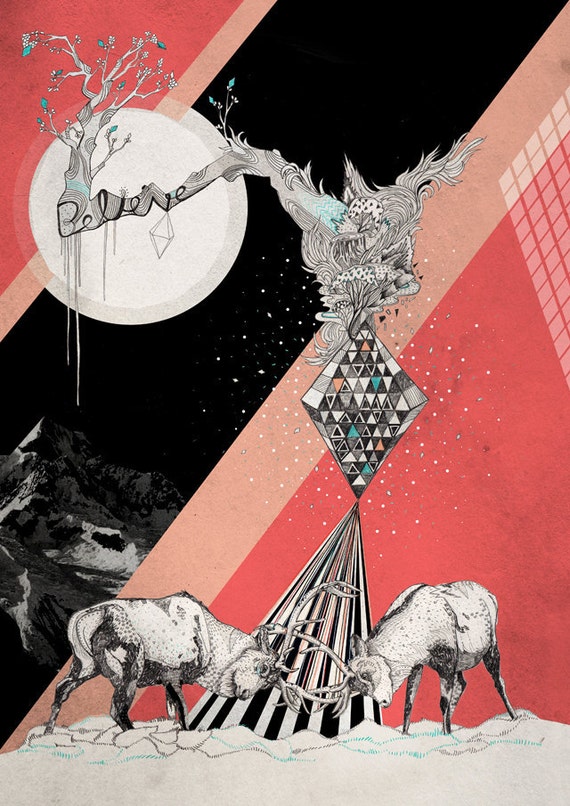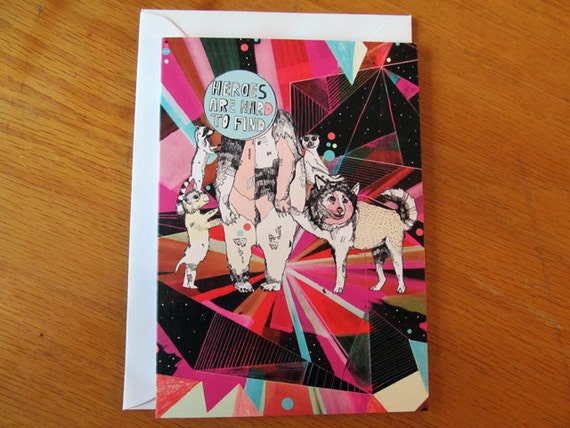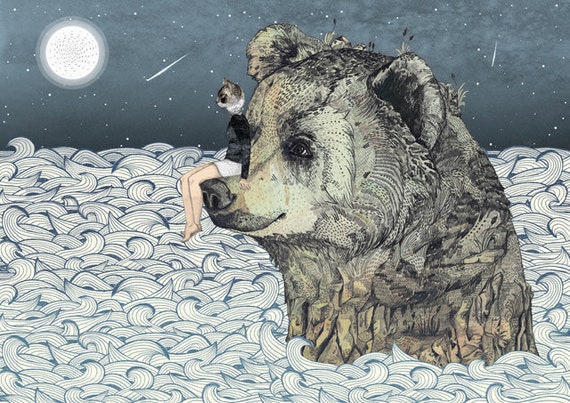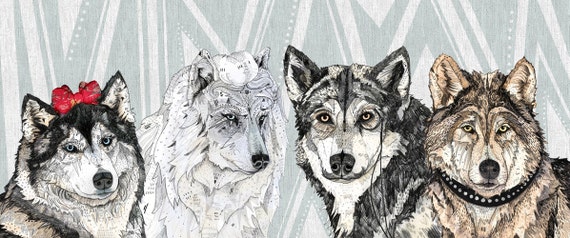 I came across this gorgeous wolf print while on etsy one day and favorited it.  I came across the artist's work again via one of my fave blogs and decided to go ahead and buy a few of my favorite prints, and I love them soooo much!!  One is actually a card but I framed it anyways.  Why not right? So the top three prints are the ones I've purchased already and these below are ones I'm craving to buy when I have some extra cash!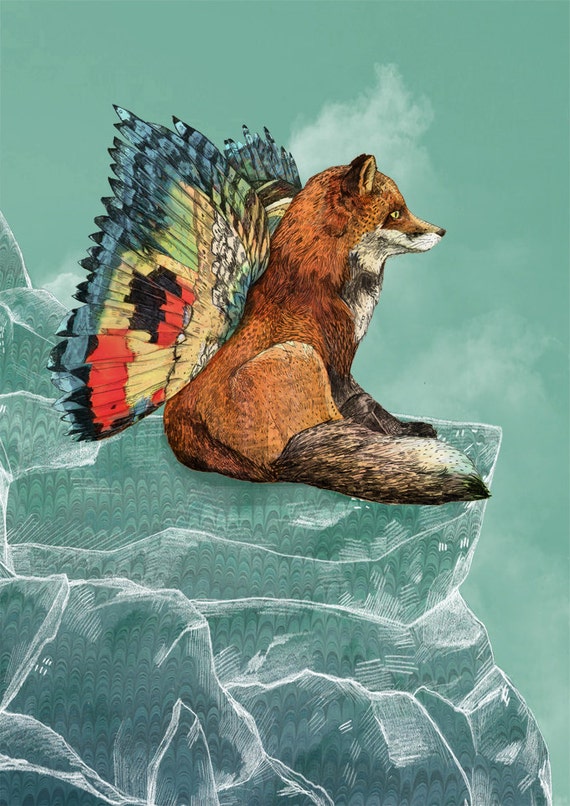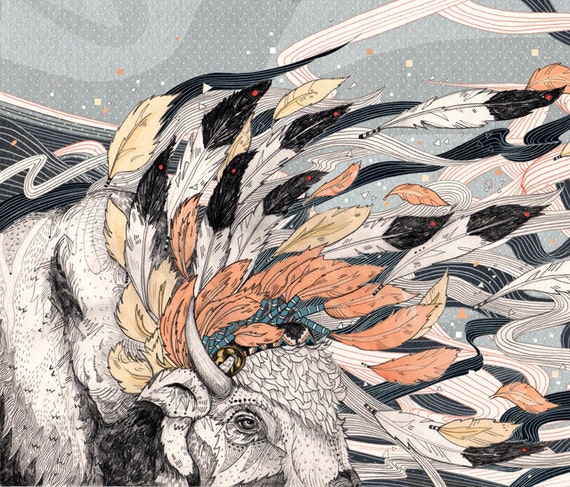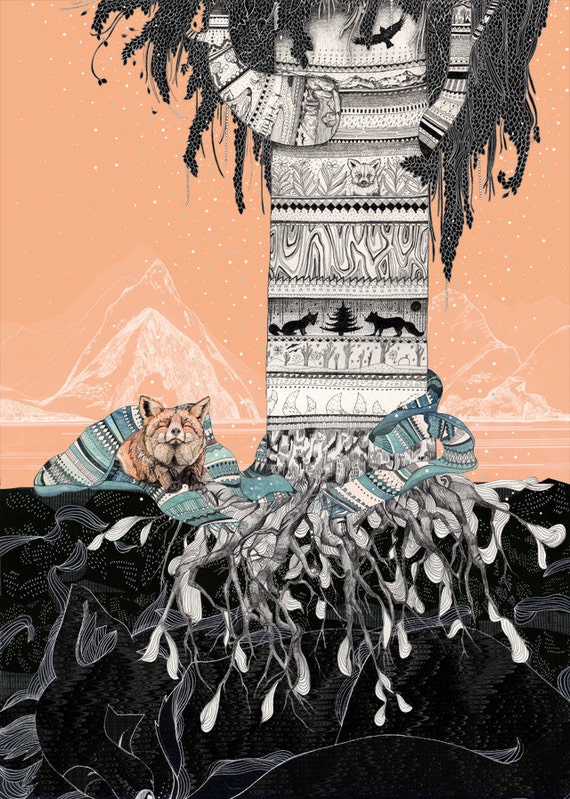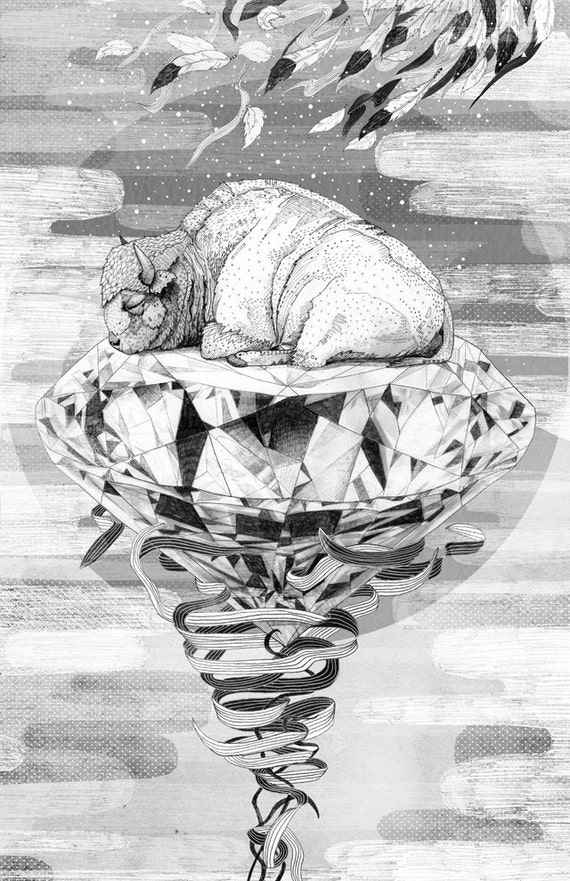 I just love her use of colors and pattern and just how dreamy she depicts the animals.  I've always had a fascination with southwestern type art and I find these prints to be modern depictions of  that ideal.  
Here's my little gallery wall!  I love it!